Fireworks for Independence Day 2023 in DC and Northern Virginia
Posted by Jeff Royce on Thursday, June 29, 2023 at 9:51:32 AM
By Jeff Royce / June 29, 2023
Comment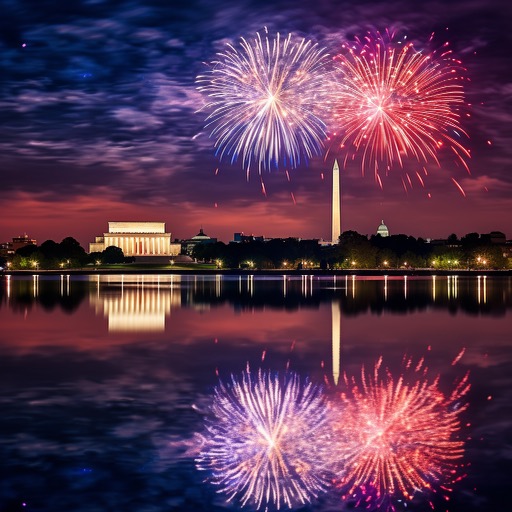 As Independence Day approaches, the Washington DC metropolitan area prepares to dazzle locals and visitors alike with breathtaking fireworks displays. The nation's capital and its neighboring regions in Northern Virginia offer a wide array of options for celebrating the 4th of July in style. From iconic landmarks to community festivals, let's explore the different options available for witnessing magnificent fireworks shows in Washington DC and Northern Virginia.
Please note that dates and times may be subject to change, so it is always a good idea to double-check with the event organizers or local authorities for the most up-to-date information.
If you are staying home I have a cocktail idea for you:
1 bottle of white wine (such as Sauvignon Blanc or Pinot Grigio)
1 cup blueberries
1 cup strawberries, sliced
1 cup raspberries
1/4 cup simple syrup (or to taste)
1/4 cup orange liqueur (such as Cointreau or Triple Sec)
Ice cubes
Instructions:
In a large pitcher, combine the white wine, blueberries, strawberries, and raspberries.

Stir in the simple syrup and orange liqueur.

Refrigerate for at least 2 hours to allow the flavors to meld.

Just before serving, add ice cubes to the pitcher to chill the sangria.

Pour into individual glasses, making sure to include some of the fruit in each serving.

Raise a glass and enjoy your red, white and blue sangria!
Happy Independence Day!